Full Collateral File Reviews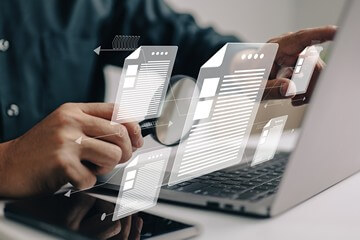 DocSolutionUSA is experienced in running full reviews for real estate loan files, auto loans and personal (unsecured) loans by utilizing One Diligence's software platform. DocSolutionUSA is currently a vendor for large services on Claim 22 assignment to HUD for reverse mortgages running servicing, collateral and compliance package reviews both for on-boarding, servicing transfers and > 80% MCA files. One Diligence's software platform allows for automation of indexing, bookmarking, data extraction and automated QC to run on custom rules created for each workflow individually.
Our expertise include review of:
Notes and Allonges
Mortgages
Riders
Assignments
Subordination Agreements
Modifications
Title Policies and Endorsements
Mobile and Manufactured Home Conversion Documents
Insurances (hazard, flood, mortgage, pool, wind, force placed)
Loan Application and Addendums
Appraisal, Endorsement of Value and Repair Completion Inspections
HUD-1 Statement
Name and Signature Affidavits
Occupancy Review
HOA/COA Cert and Policy
Property Tax Statements and Deferral Plans
Power of Attorney, Life Estate, Trusts, Conservators, Guardianship, Probate
Bankruptcy
NBS (non-borrowing spouse) Review
Leaseholds and Land Contracts
Car (auto) Titles
DocSolutionUSA can create a custom review of collateral documents specifically for clients' needs. Additionally, DocSolutionUSA offers curative plug-ins for solving issues found during the review. DocSolution offers custom grading and exception reporting on each finding during the review.